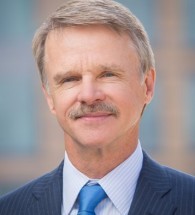 As CEO, Darrell led the transformation of FRANdata from a data/FDD database company to a world class franchise-focused advisory firm. Known in the industry as the "Franchise Economist" he is a nationally recognized authority on franchising and is a frequent speaker and author on franchising topics and trends.  Darrell was instrumental in the creation of the only franchise underwriting scoring system (FUND) and three industry accepted franchise industry performance measurements: unit continuity rate, recurring revenue self-sufficiency, and real-business failure rate.
Darrell has served on many private company and non-profit boards and committees, which currently includes the International Franchise Association's (IFA) Finance Committee. He has also served as an IFA board member, an IFA Education and Research Foundation board member and was also the Chairman of the IFA Supplier Forum.  Darrell received a bachelor's degree in business and a master's degree in economics from Montana State University.  He also earned an MBA from the Wharton School, University of Pennsylvania.
Prior to his time at FRANdata, Darrell was part of the National Cooperative Bank's executive team, where he managed investment, conventional and SBA lending groups. His career spans information services, commercial banking, investment banking, and federal financial regulation.  He is a frequent speaker and contributing columnist on franchising economics and trends, and is often cited as a franchise subject matter expert in such leading media as The New York Times, The Wall Street Journal, Bloomberg and Forbes.
Phone: 800-485-9570
Email: frandata@frandata.com