Suppliers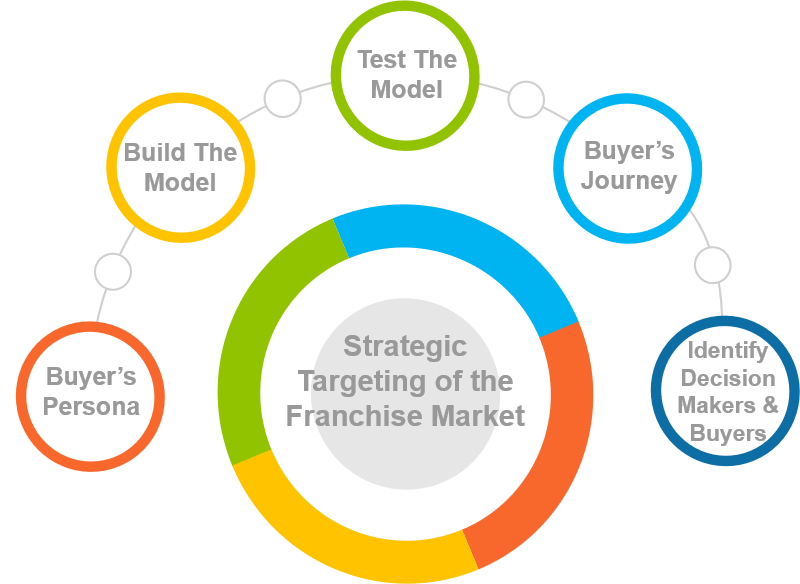 FRANdata has a full suite of research and advisory services that can help you identify and target your ideal franchise brands. We map out the most effective approaches and back them up with in-depth analysis based on our proprietary database of franchise information. This allows our clients to streamline their sales process by only speaking with qualified and relevant prospects, all while opening up their sales funnel to franchises beyond their usual reach.
We save our clients money and headaches while providing them with a customized plan based on their solution, sales goals, and budget. 
Did you know that companies that sell to franchises waste tens of thousands of dollars trying to effectively enter the franchise marketplace? There is simply no cookie-cutter approach to targeting the franchise industry.
Wanting to sell to the Franchise Markets? We can help you:
Franchise Market Education: We educate you about the franchise space, showing you the size and shape of the opportunity for your products and services, trends in franchising, and growth and loss predictions for sectors that matter to you.
Sales Training: We train your sales people on how best to connect with your franchise targets, including providing specific brand positioning recommendations, as well as using the right franchise language to talk like an insider.
Market Acceptance Testing: We test your product/service within the universe of your prospects to discover usage details and analyze need and expectations. This solution is focused on helping you develop and position your products to meet market demand or expectations enabling you to achieve faster growth and gain valuable market share.
Product Messaging/Sales Strategy: We test your product's features and benefits, pricing, messaging and learn the factors that drive client purchases, in order give you direction on the best messaging, marketing and sales approach.
Customer Satisfaction Review: We poll your existing franchise customer base to determine their level of satisfaction with your product and customer support.
Competitive Intelligence: We can discover and analyze the market share and relative success of companies offering similar products and services to the franchise marketplace. You gain the competitive edge when you understand the players in your space and plan accordingly.
Prospect Contact Lists: We maintain the largest and most accurate database of all franchise brands, their executives and franchisees in the world. We have the most verified and updated list of this kind in the industry.
White Papers/Brands Research/Webinars etc.: We are able to provide you with ways to use the outcomes of research we do on to promote your products and services via reports or webinars that may be used for lead generation.
Click here to access our study on how we helped Google target the franchise market —  Google Case Study