2022 Economic Outlook for Franchising
Franchising had an exceptional year in 2021, and 2022 looks to be another strong year of recovery. Bolstered by both the strengthening labor market and steady consumer spending, franchising is expected to continue to expand, trending upwards with the United States' overall economic progression, but the pace of the growth in 2022 is most likely to moderate, due to the current headwinds in the economy. Download the report for the complete analysis of franchise trends and forecasts for 2022.
About the Analysts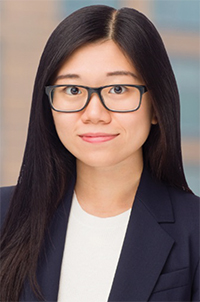 Christina Niu
RESEARCH ANALYST
A financial analysis powerhouse, Christina joined FRANdata in 2016 as a Research Analyst. She independently leads research projects, reports, and provides invaluable support to the entire research team. Christina brings strong quantitative and qualitative analytic skills and research experience to the company. She is skilled in STATA and R, with experience in managing large databases and creating research models. Additionally, she has interned at a diverse range of organizations, including financial advisers for banks, and financial analysts in the automotive industry.
Christina holds a B.A. in Economics from the University of Colorado, Denver, with a minor in Mathematics, and an M.A. in Applied Economics from Georgetown University, where her studies focused on data analytics skills and economic forecasting.