An Examination of Average Royalty Fees from 2012-2018
Franchisees' royalty fees paid to franchisors cover the ongoing training and support, marketing and promotion, and advisory services provided by the franchisor, so the benefits have minimized the risk of small business owners. Total income generated from royalty fees will eventually become the mainstream of the franchisor's total revenue for mature brands.
FRANdata recently conducted a detailed royalty fee study based on in-house historical data we have for a total of 2,425 brands. The business-related industry has the highest average royalty fee of 10%, which largely outperforms overall averages. The other top 5 industries include the publication, education-related, maintenance, and computer products and services industries. Download the report for more details on what we found out.
About the Analysts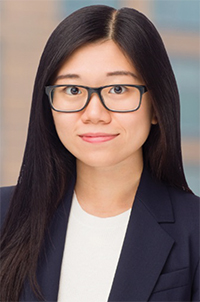 Christina Niu
RESEARCH ANALYST
A financial analysis powerhouse, Christina joined FRANdata in 2016 as a Research Analyst. She independently leads research projects, reports, and provides invaluable support to the entire research team. Christina brings strong quantitative and qualitative analytic skills and research experience to the company. She is skilled in STATA and R, with experience in managing large databases and creating research models. Additionally, she has interned at a diverse range of organizations, including financial advisers for banks, and financial analysts in the automotive industry.
Christina holds a B.A. in Economics from the University of Colorado, Denver, with a minor in Mathematics, and an M.A. in Applied Economics from Georgetown University, where her studies focused on data analytics skills and economic forecasting.